Protecting your home
from unwanted pests is
what we do best
Beeline Pest Control is a full service provider of reliable and safe pest control methods for your families protection
Your home is your castle, your haven from the world around you. While entertaining certain guests in your home can be a great way to connect with people in a quieter, more comfortable setting than a public venue would offer, it's important to be able to do so on your own terms. Any number of unwanted visitors here in Texas have the power to put a damper on your home life. Though some drop-in friends or relatives may fall into this category, those guests outside the human species are actually cause for the greatest concern.
At Beeline Pest Control, this is our specialty. Since we're locally owned and operated, we have firsthand knowledge of and experience with the local invaders interested in moving into your home without an invitation. Our state is home to a variety of pests. They won't call to let you know they're on their way or knock before coming inside, and they certainly aren't willing to abide by any sort of tenancy contract. Evicting them tends to be a particularly tricky undertaking without the help of a skilled Texas pest control service.
Different ways Beeline can protect your home
from unwanted pests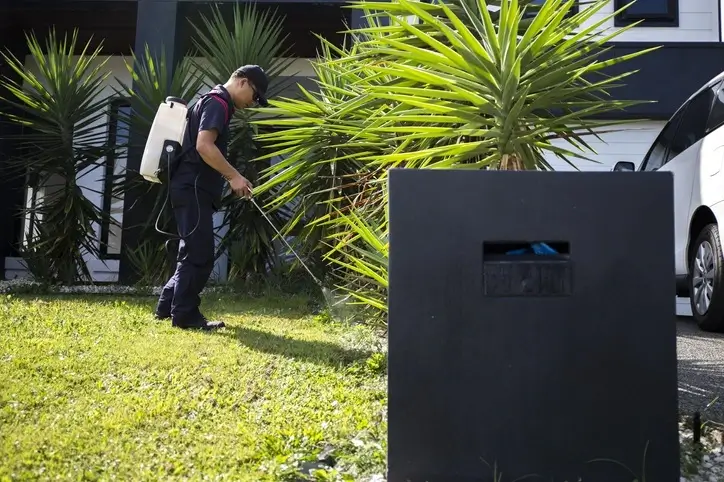 One of the best ways to keep pests out of your home is to practice external pest control. This involves creating a barrier around your home that pests cannot penetrate. There are a number of ways to do this, but some of the most effective include:
-Sealing up cracks and gaps in your foundation and exterior walls
-Installing door and window screens
-Keeping your yard clean and free of debris
-Eliminating sources of food and water for pests
Practicing external pest control is an important part of keeping your home pest-free. By taking these steps, you can help to keep pests out of your home before they have a chance to get inside.
When it comes to keeping your home free of pests, there are a few things you can do on your own. But when infestations become too widespread or persistent, it's time to call in the professionals. Here's what you can expect from interior pest control treatments from a licensed company.
1. Inspections
The first step in any pest control treatment is a thorough inspection. This will help the exterminator identify which pests are present, where they're living, and how best to treat the problem.
2. Identification
Once the pests have been identified, the next step is to figure out what kind of treatment will be most effective. This may involve trying out a few different methods until the right one is found.
3. Treatment
The most common type of interior pest control treatment is spraying with pesticides. This is usually done with a pump-up sprayer, which allows the exterminator to get into hard-to-reach places.
4. Baiting
In some cases, baiting may be used instead of or in addition to spraying. This involves setting out traps with food or other attractants inside. Once the pests have been caught, they can be removed from the premises.
5. Follow-Up
After the initial treatment, it's important to schedule follow-up appointments. This will help ensure that the pests are truly gone and don't come back.
Interior pest control treatments can vary depending on the severity of the infestation and the type of pests involved. But in most cases, a combination of spraying and baiting will be effective. With a little help from the professionals, you can get your home back to being pest-free in no time.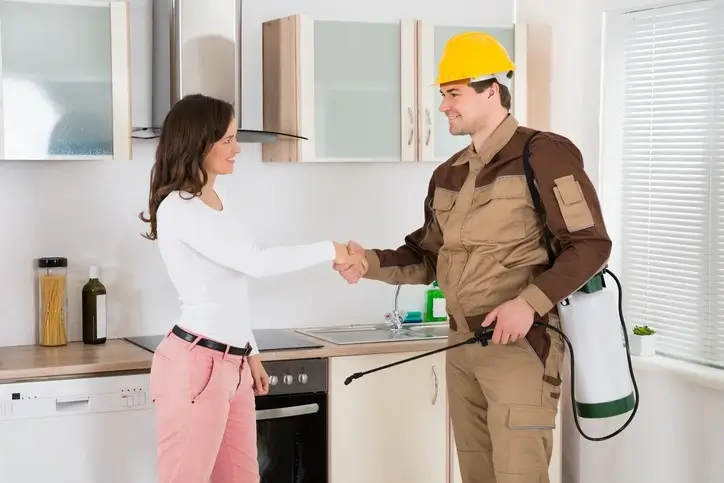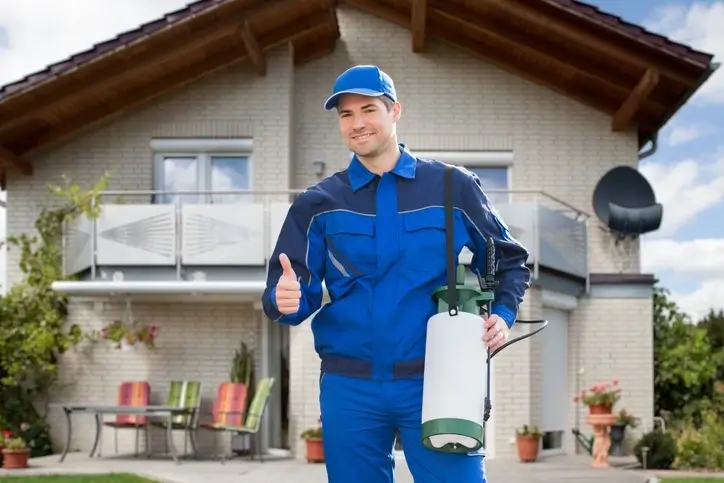 Pests in our state have no sense of boundaries. When the weather takes a turn for the worse, they don't die out or head south for greener pastures. Instead, they become more vigilant in their efforts to bunk with people in nearby neighborhoods. Our Quarterly Maintenance Program includes:
Treatments for many types of pests once every three months
Extermination of Spiders, ants, wasps, large roaches, scorpions and many others, should they decide to show up in addition to other pests, with a 90-day effectiveness guarantee
Free visits in between regularly scheduled treatments if they become necessary
With our Quarterly Maintenance Program, you receive all-inclusive Texas pest control services targeting any nuisance in or around your home. We'll help protect your family and belongings all year long. As always, we'll use nothing less than the safest top-of-the-line tactics and treatments to keep pests at bay.
If a specific type of pest has decided to take up residence with you, or if one breed of uninvited guest seems to have brought others along for the stay, we'll come out and take care of the problem. This may also be an effective Texas pest control option when you see a growing number of gatecrashers roaming around your property but they have yet to infiltrate your home. We'll get rid of any unwanted tenants or spectators hoping to move in soon.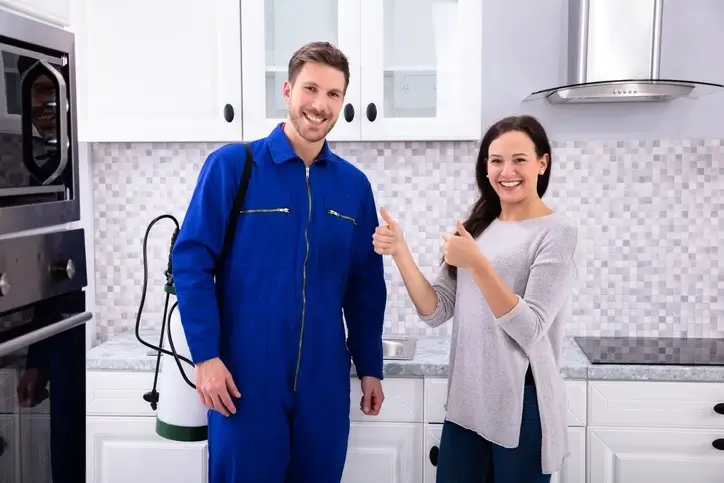 Have a specific pest problem?
Questions that People Most Frequently Ask Us
Take a look at some of the typical questions that pop up in the minds of our clients
Are pest control services safe for my children and pets?
Yes, pest control services are safe for your children and pets. Pest control companies use safe and effective products to control pests. They will take all necessary precautions to ensure your safety and the safety of your family. You can rest assured that you and your home are in good hands when you hire a pest control company.
I'm selling my home. Do I need to disclose a pest problem?
If you are selling your home, you should disclose any pest problems, especially damage, to potential buyers. Pest infestations can be a major turn-off for buyers, and it could affect the sale of your home. If you have a pest problem, we recommend that you contact a pest control company to get rid of the pests before putting your home on the market
I've been seeing more bugs and pests lately. Does that mean my home is dirty?
No, not necessarily. Even the cleanest homes can get pests. Pests are looking for food and shelter, and your home just happens to have both. There are a few things you can do to reduce the risk of pests around your home: – Keep your home clean and clutter-free, Seal up cracks and holes in your walls and floors, Store food in pest-proof containers, Keep your yard clean and free of debris.
I rent my home/apartment , can I still hire you for services?
Yes, you can still hire us for pest control services even if you rent your home or apartment. We will work with your landlord or property manager to ensure that all pest control products and treatments are used safely and effectively. In many multi unit apartments, the landlord will provide pest control to every unit, check with them to see if this is something that they already have scheduled.
Do I need to do any preparation before you come to my home for services?
We recommend that you remove any food from countertops and tables, and cover any exposed food in your pantry or cabinets. We also recommend vacuuming the area where we will be working to remove any loose debris. You should remove any items around the edge of any rooms that will be treated. Lastly, please make sure that all pets are safely out of the area.
Is it safe for me to allow an exterminator into my house?
Exterminators are highly trained professionals who use safe and effective products to control pests. They will take all necessary precautions to ensure your safety and the safety of your family. You can rest assured that you and your home are in good hands when you hire a pest control company.
How long after your services will I see results?
The results of pest control services can vary depending on the type of pest and the severity of the infestation. However, you should see a noticeable reduction in pests within a few days to a week after the initial treatment. If you have any concerns, be sure to contact your pest control company for follow-up services.
Will my home insurance cover damage from pests and pest control services?
Most home insurance policies will cover pest damage, but it is always best to check with your insurer to be sure. It is always better to take care of the pests as soon as you become aware of them.
What can I do around my home to reduce the risk of pests?
There are a number of things you can do around your home to reduce the risk of pests, such as sealing cracks and openings, removing potential food sources, and keeping your yard clean.
Is it necessary for me to leave my house while pest control is done?
For most types of pest control services, you do not need to leave your home while treatment is performed. However, in some cases, it may be necessary for you to vacate your home for a short period while treatment is being applied. Your pest control company will let you know if this is necessary.